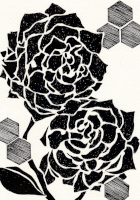 Title : 五月の薔薇 / Roses in May - Original Drawing '
詳細 / Details
ink on paper, Size: (H) 257 × (W) 182 mm
2016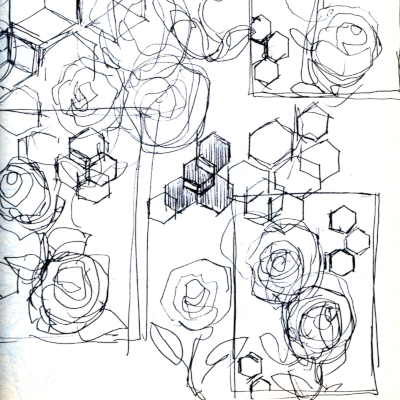 ' 五月の薔薇、スケッチ - No.1 '
' Roses in May - Original Drawing, Sketch - No.1 '
■ 木版画小品用に東京荒川区、三ノ輪の都電沿いでスケッチした薔薇をモチーフにした。二輪の薔薇を配置させ光を表す六角形の形状と構成させたオリジナル・ドローイングの初期スケッチ。

■ This small work is the original drawing of woodblock prints. The subject was transferred from the sketch which was drawn a roses around Toden line(Tokyo tram)in Minowa.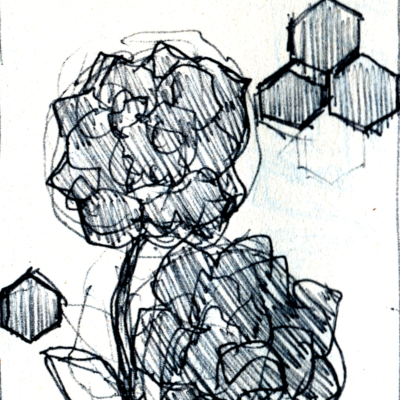 ' 五月の薔薇、スケッチ - No.2 '
' Roses in May - Original Drawing, Sketch - No.2 '
■ 構図、配置の最終決定スケッチ。  

■ The final sketch of composition of two roses and design.
Copyright © Hidetoshi Yamada. all right reserved. -